Union Doors of MA
Installs Phone Booths at Cambridge Innovation Center

The Cambridge Innovation Center realized the need for privacy.
Before you go bonkers about the type of doors installed – we understand they are not automatic doors, however, they are absolutely in the news!  When was the last time you saw a phone booth?
Sure there is no longer a real need to make a call using a public pay phone, however, the need for quiet space to make a cell phone call is in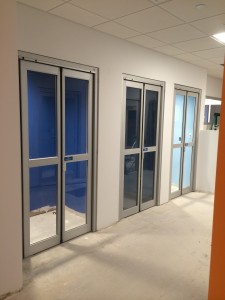 demand.
For those Millennial who have only seen a phone booth in movies or the TARDIS from the popular BBC television series Dr Who will all now be able to take advantage of them at Cambridge Innovation Center.
Forward thinking on servicing a need to provide dedicated real estate for tenants, visiting vendors and staff to make a call with a modicum of privacy without having to duck into a conference room, go outdoors or find a corner in the waiting area provides a great convenience.   This effort also considerably cuts down on the disruptive nature a public call can have on others in the vicinity.
Union Doors was brought in to install Horton manual folding doors for each phone booth at the CIC. For more about Union Doors – CLICK HERE.
More about Cambridge Innovation Center:
Aggregated from the official Cambridge Innovation Center website.  For more information and to get to the official website please click the link below.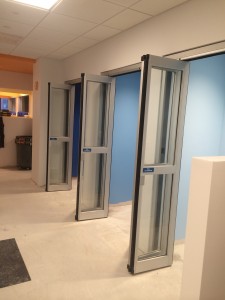 CIC started in 1999 with a vision and a simple idea: "Startups make the world much better.  With hundreds of great entrepreneurs in one campus environment, there is no better place to build a fast-growing startup than CIC.  For more information on CIC – CLICK HERE.
More About Union Doors
Automatic and Manual Door Specialists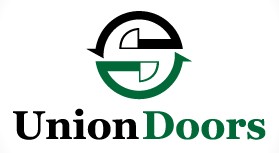 Union Door specializes in strategic consulting, design and project implementation of Entranceway Technology .
Union Doors Sells, Installs, Services and Maintains automatic and manual door systems throughout New England.
Our technicians are specialists who have been trained and certified in all aspects of the automatic and manual door industry. Each of our technicians has over 30 years of experience.
Our staff consists of a knowledgeable and committed team of full time door professionals with full mobility rights allowing them to work throughout New England.
AAADM Certified
Fully Insured, bondable
Union Doors is a signatory shop with the Carpenters Union.
Contact Ryan Conroy – Sales and Marketing:
Cell:  978.408.0401
Ryan@uniondoors.net